E-Waste Buyers in Bangalore
E-Waste Buyers in Bangalore If you're looking to dispose of your electronic waste responsibly and securely, you need a trusted e-waste buyer who can handle your e-waste efficiently and ethically. GRAVITY E-WASTE MANAGMENT, we are committed to providing safe and environmentally friendly e-waste disposal services to individuals, businesses, and organizations in Bangalore. we'll explore the benefits of choosing a trusted e-waste buyer and how our services can help you manage your e-waste effectively.
Sell E-Waste Scrap Online Near You in Bangalore ! Services We Offer
Top Electronic Scrap Buyers in Bangalore GRAVITY E-WASTE MANAGEMENT is a leading e-waste buyer and disposal service provider in Bangalore. We specialize in the collection, transportation, and recycling of electronic waste in a responsible and secure manner. With years of experience in the e-waste recycling industry, we have the knowledge, expertise, and equipment to handle all types of e-waste, including computers, laptops, mobile phones, printers, and more.
Our Services: We offer a wide range of e-waste disposal services to meet the needs of our clients, including:
E-waste Pickup Services: We provide pickup services for businesses and organizations that generate large volumes of electronic waste. Our team will come to your location to collect your e-waste and transport it to our recycling facility for processing.

On-Site Data Destruction: We offer on-site data destruction services to ensure that all confidential information stored on your electronic devices is destroyed securely and permanently.

E-Waste Recycling: We use state-of-the-art equipment and environmentally friendly methods to recycle e-waste safely and responsibly. Our recycling process extracts valuable materials from e-waste and transforms them into new products, reducing the need for new raw materials and conserving natural resources.
E-Waste Buyers in Bangalore
 Electronics enter the waste stream when they physically break and cannot be repaired and when consumers decide they no longer desire the product (whether it works or not). The consumer electronics segment changes rapidly; technological advances combined with sophisticated marketing campaigns and aggressive pricing strategies drive consumers to replace electronics even when their existing devices are still functional.
E-waste buyers in Bangalore
There is typically a lag between when a consumer upgrades their electronics and when they actually drop off their older units for recycling so the composition of the e-waste stream is dynamic and not always easy to predict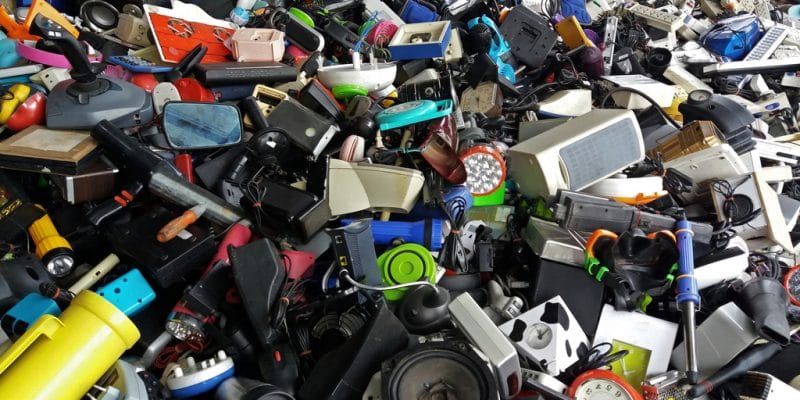 best e waste buyers near whitefield
Looking for the best e-waste buyers near Whitefield? Your search ends here. At Gravity E-Waste Management, we pride ourselves on being the leading e-waste solution in the Whitefield area. Our commitment to environmental sustainability, combined with our top-notch customer service, sets us apart in the e-waste industry.
Old Electronic Waste Scrap Buyers in Bangalore Accepted E-Waste Categories
Gravity E-Waste Management accepts a wide range of electronic devices for recycling and disposal, including but not limited to:
Computers and laptops
Mobile phones and tablets
Printers and scanners
Televisions and monitors
Home appliances
IT peripherals and accessories
Batteries
E-Waste Buyers in Bangalore
"Need to dispose of your e-waste? Book our e-waste collection service now!"
Why Choose Gravity E-Waste Management?
When it comes to selling your E-Waste Buyers in Bangalore choosing the right buyer is crucial. Here's why Gravity E-Waste Management stands out:
Expertise and Experience: With years of experience in the industry, we have extensive knowledge of e-waste recycling and disposal. Our experts understand the complexities of handling different types of electronic waste.

Environmental Responsibility: We prioritize eco-friendly practices and comply with all environmental regulations. By selling your e-waste to us, you contribute to the reduction of electronic waste and the conservation of natural resources.

Data Security: We prioritize data security and take measures to ensure the complete destruction of any sensitive information stored in your electronic devices. You can trust us to handle your data with the utmost confidentiality.

Competitive Pricing: We offer competitive prices for your e-waste, ensuring fair returns for your materials. Our transparent pricing policies and efficient processes make us a preferred choice for E-Waste Buyers in Bangalore
E-waste scrap buyer will collect in Bangalore some of the locations Near me are
E-Waste Collection Bangalore Sadashiva Nagar / Vidyaranyapura / Whitefield / Yelahanka / Richmond Town / AECS Layout / Kasturi Nagar / ITPL Road / Jakkur / Jayanagar / Kadugodi / Kalyan Nagar / Kammanahalli / Koramangala / Madiwala / Cunningham Road / Bommasandra / Bellandur Outer Ring Road / Marathahalli / HSR Layout / Kumaraswamy Layout / Lavelle Road / Mahadevapura / BTM Layout / Cambridge Layout / Cooke Town / Dollars Colony / Domlur / Hosur Road / Old Airport Road / Banashankari / Banaswadi.Basavanagudi / Bannerghatta Road / Brookfield / Defence Colony Bagalagunte / Bannerghatta MG Road / Haralur Road / Kundalahalli / Marathahalli-Sarjapur Outer Ring Road / Malleshwaram / New BEL Road / OMBR Layout / Outer Ring Road / Rajaji Nagar / Electronic City Phase I / Frazer Town / HBR Layout / Hebbal / Hennur / Hoodi / HRBR LayoutIndira Nagar / Basaveshwara Nagar / Begur / Benson Town/ BangaloreSadashiva Nagar / Vidyaranyapura / Whitefield / Yelahanka / Richmond Town / AECS Layout / Kasturi Nagar.